During spring, right after the ban on gatherings was lifted. My younger daughter came to me and asked where I keep my Slut choir T-shirt. I had no idea what she was talking about as no Slut choir existed. After a short conversation with her I realised she was confusing my SlutWalk T-shirt with my Queer choir T-shirt. We laughed and I wrote about it on my Facebook page. Helga Margrét Marzellíusardóttir, the choir director of the Queer choir and a friend of mine, commented on my status that if I found people to sing in such a choir, she would be willing to direct it. Partly as a joke.
I didn't need to be dared twice and immediately inquired if people were interested in founding the Slut choir with very positive results.
In only a short time over a hundred women had declared an interest, so there was no turning back.
In the beginning, there was plenty to attend to. We decided that this choir was an experiment that would start practicing in the beginning of June and after the summer we would see where that would lead us. We advertised on Facebook and Twitter to see if people were interested. So far, nearly only women have attended the practices. One man has joined but it took him a while to gather up the courage to attend as he thought the choir might only be for women.
The choir is feminist and offers all feminists to join.
No formal tests have been conducted to assess whether people can join or not. Oh no. If you want to join and consider yourself as a feminist, you belong in our choir.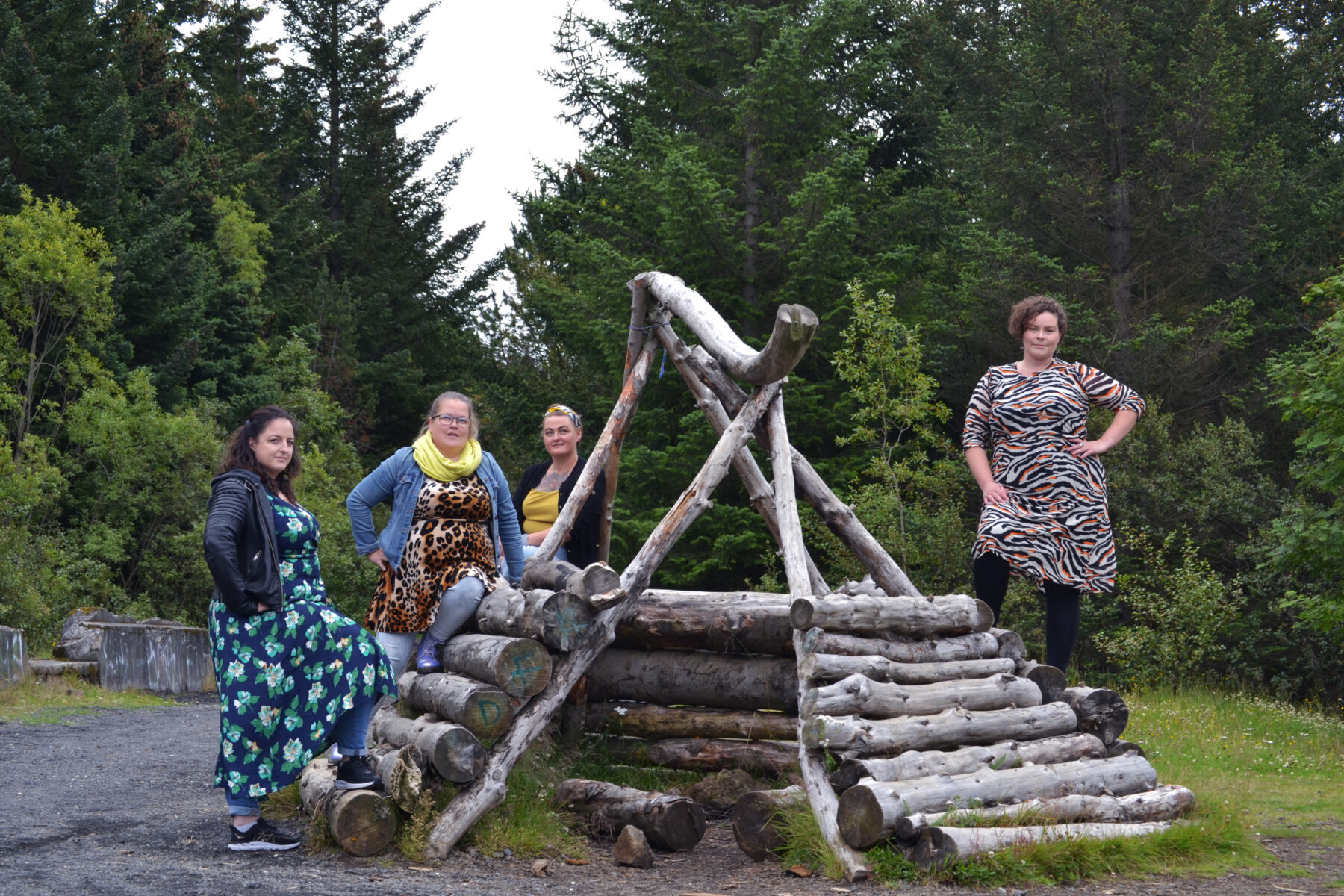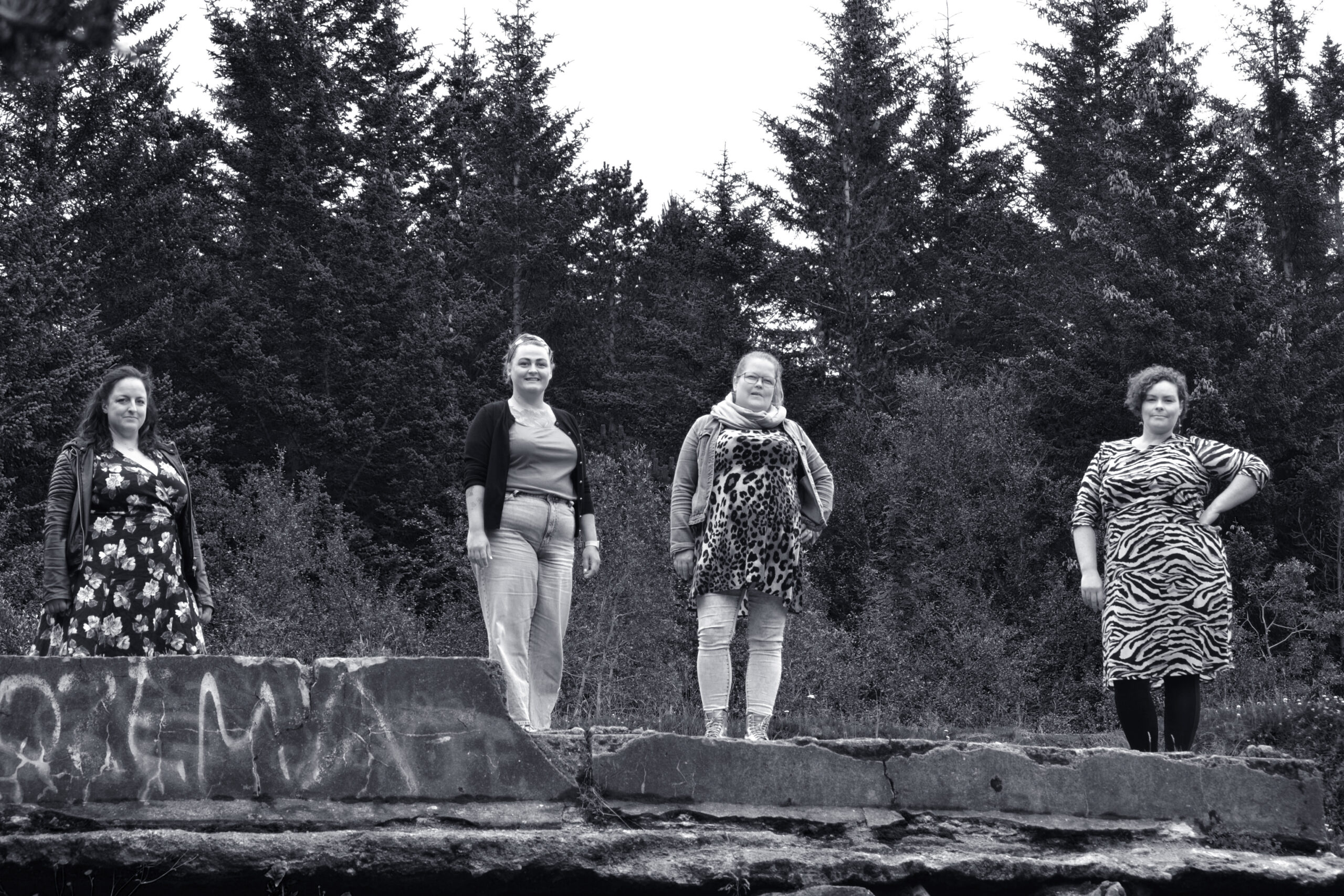 The Slut choir hosts practices on Thursdays from 19:30 to 22:00 and we celebrate all newcomers. You can find us on Facebook, where the Slut choir (Druslukórinn) has a like page and a group called Druslukórinn. There you can contact us if you have any questions regarding our activities and you can also email us at druslukorinn@gmail.com.
We want a diverse group of choir members in our choir. To begin with, this choir was an experimental project of keen feminists, so we didn't particularly try to reach people as one Facebook status gathered over a 100 people to the choir in a very short time. As we have decided to continue our singing this autumn, we will try to reach marginalized groups and make the choir more visible for those who might be interested.
As previously stated, all humans are welcome to our group, no person will be discriminated against and there is good access to our housing, where we practice.
There is a ramp for wheelchair access outside and an elevator in the building. There is no threshold or hurdle when accessing the room where we practice.
If you are a feminist who is interested in punking against e.g. rape culture and slut shaming, if you like singing and want to join, don't hesitate to contact us.
— — —
Brynhildur Yrsa Valkyrja
Chairwoman of the Slut choir
— — —
Styrkir þú Vía?
Vía treystir á þitt framlag. Með því að styrkja Vía tekur þú þátt í að halda uppi miðli sem lætur sig jafnrétti og fjölbreytileika varða.
Vía, áður þekkt sem Flóra útgáfa, hefur verið starfandi í 3 ár fyrir gagnrýna lesendur sem langar að kafa undir yfirborðið á marghliða samfélagsumræðu út frá jafnréttissjónarmiðum. Vía hefur frá upphafi fjallað um aðkallandi málefni líðandi stundar og birt fjölda einstakra pistla sem hafa varpað ljósi á ójöfnuð, ójafnrétti, fordóma, íhaldssemi og ofbeldi sem finna má á öllum stigum samfélagsins. Við leggjum áherslu á að upphefja frásagnir þeirra einstaklinga sem valdakerfi fara hvað verst með og valdefla raddir fólks með lifaða reynslu.
Hvert einasta framlag, stórt eða lítið, gerir okkur kleift að halda uppi gagnrýnni jafnréttisumræðu og er ómissandi fyrir áframhaldandi starf Vía.
Styrkja Vía
** Kíktu við á
Uppskeru
, listamarkaðinn okkar **
‹
›