An interview with Ugla Stefanía Kristjönudóttir Jónsdóttir and Fox Fisher, founders of My Genderation
I contacted Ugla Stefanía Kristjönudóttir Jónsdóttir and Fox Fisher to discuss social innovation in terms with their company My Genderation that they run together in England, along with others. My Genderation is an ongoing film project about the lives of trans people with the production of over 100 films to date. Selections of films have been screened in film festivals across the world and are also used for educational purposes.
The company is a form of social innovation and uses stories of a marginalized group, that experiences systematic prejudice and discrimination, in order to shed a light on their lives. By focusing on the lives of trans people it is possible to eradicate prejudice and allow the voices of these marginalized groups to be heard. The definition of transgender is stated on the Trans Íslands website as "an umbrella term for all people whose gender identity or gender expression differs from the sex they were assigned at birth". 
Fox Fisher and Lewis Hancox came up with the idea for My Genderation after participating in the documentary called My Transsexual Summer in 2011. Fox found it difficult during the show to explain and express their identity as a non-binary trans person. Non-binary is a term used by people who experience their gender identity and/or gender expression as falling outside of the binary gender system, that is they don't categorise their identity exclusively as male or female.
My Genderation was created with the goal of showing trans people more authentically on screen. The films are made by trans people, about trans people, for everyone.
I asked Fox Fisher more about the origins of the idea: "The producers of the show told me to simplify my experience as the audience would not otherwise understand" says Fox and then continues: "Most content about trans people is made by people who aren't trans, which means people never really get to experience our real lives. Most often, the focus is on things like surgery, families' reactions to coming out as trans and the transitional period. Trans people are rarely shown as people with hopes, fears and dreams, succeeding in life and overcoming obstacles. But that's exactly what we want to show with My Genderation. Through our collective experiences, we are able to show people a more authentic, real and engaging view of trans people, that humanises them and avoids all those tired tropes and cliches that often drive negative ideas and narratives about trans people".
My Genderation is much more than a film project, it is a community that wants to educate about the rights and lives of trans people. Everyone who has taken part in the project is like one big family. They are active on social media and also hold various events such as the Trans Pride Film Festival in Brighton.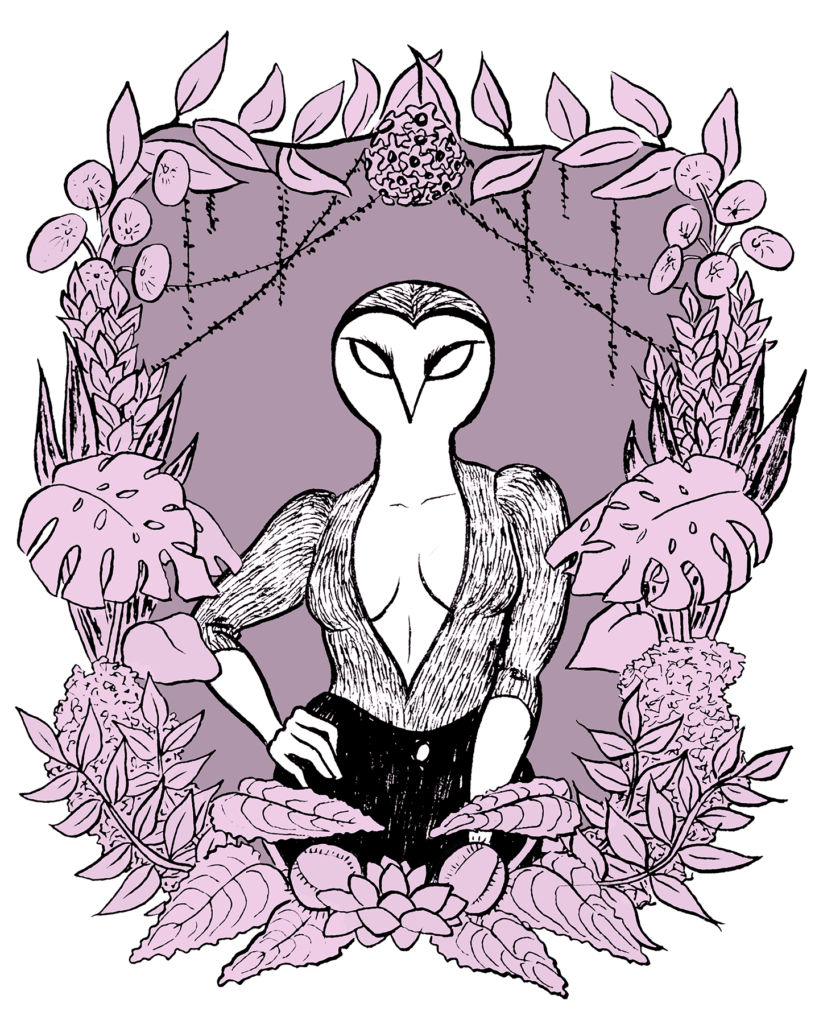 Ugla mentions how extremely valuable it is for trans people to have the opportunity to express themselves and create their own material. Unfortunately, there are not many opportunities for trans people to do this. With their innovation, My Genderation has managed to create such a platform, despite having little access to resources, privileges and connections into the filming industry. The material is accessible to everyone online completely free of charge, and most of the work is done by volunteers.
"Fortunately, there has been more awareness recently that people who work for such a cause or in social innovation should be paid for their work. Our experience is in fact expertise that is not available anywhere else, so we should get recognition and the opportunity to tell our own stories and get paid for our contribution to society, whether it is creating content, talking in panels or appearing at events or in the media. This way you can create value and people do not have to do volunteer work indefinitely and put an incredible amount of work into something without getting anything for their time. Activists and people who fight for a certain cause certainly deserve to be paid for their expertise and work ", says Ugla.
When it comes to social innovation, it is important to put emphasis on creating spaces for different voices in society. Social innovation seeks to find solutions to societal challenges that tend to be systemic.
The purpose is to develop new ideas that benefit not only the mainstreams in society but are also inclusive of minorities. While the prejudices against trans people have managed to spread unhindered, the most effective way to put an end to it is to educate and make personal connections with the people involved. Most people who have some real personal relationships with trans people find it much easier to realize their own prejudices. In the minds of Ugla and Fox, social innovations like My Genderation is exactly that — to create a society where we can all be safe in our own skin and that their expertise and work are valued.
— — —
Visit My Genderation website here (https://mygenderation.com/)
You can also follow them on instagram (https://www.instagram.com/MyGenderation/)
And then you can find their projects on youtube (https://www.youtube.com/channel/UCsDRRuhpz3oCi5PABiiY5kA)
(Source: https://transisland.is/ordalisti/).
— — —
Do you support Vía?
Vía counts on your support. By subscribing to Vía you contribute to the future of a medium that specializes in, and puts emphasis on equality and diversity.
Vía, formerly known as Flóra, was founded 4 years ago for critical readers that want to dive underneath the superficial layer of social discussion and see it from an equality, inclusion, and diversity perspective.
From the beginning, Vía has covered urgent societal topics and published issues and articles that have shone a light on inequality, prejudice, and violence that exist in all layers of society.
We emphasize publishing stories from people with lived experiences of marginalization.
Every contribution, big and small, enables us to continually produce content aimed to educate and shine a light on hidden inequalities in society, and is essential for our continuing work.
Support Vía