It goes without saying, the uncertainty regarding the coronavirus and it's development has affected students and left them distressed about their academic progress, well-being and finances. The students of the University of Iceland count over fifteen thousand and they all face various challenges, parallel to the fact that the number of students is rapidly increasing. Since the epidemic showed up in Iceland, many students have contacted the Student Council at the University and it's members have done their best to map students' circumstances by looking into their welfare, financial position and status within the University. Under normal circumstances the social life is a significant part of being a student, but the lack of it has led many into loneliness. According to the results of a survey performed by the Student Council on the 9th of October, 67% of students experienced distress during the autumn months due to the epidemic and over 73% encountered great deal of stress which they felt would affect their academic progress. Since September only the waiting lists, for an interview with a school psychologist, have extended considerably compared to previous years. The demand for psychological treatments has been enormous throughout the whole autumn semester, beyond the ability to meet it.
The Council has for the past three years been focusing on improving students' mental health and has made good progress; the University has better resources to meet the demands than ever before. Mental health issues and campaigns for better resources can be considered as one of the biggest struggles students face because it directly affects their standard of living as well as their mental and physical health. In times like these, however, the resources are not enough. Extra measures are necessary and access to mental health care outside the University must be provided. Therefor, the disappointment regarding the lack of funds, for subsidising psychological services and other clinical interview treatments, is immense, particularly in terms of the fact that the funds were approved in the parliament this summer but haven't been applied.
This type of service is of great importance and has perhaps never been as vital as it is today.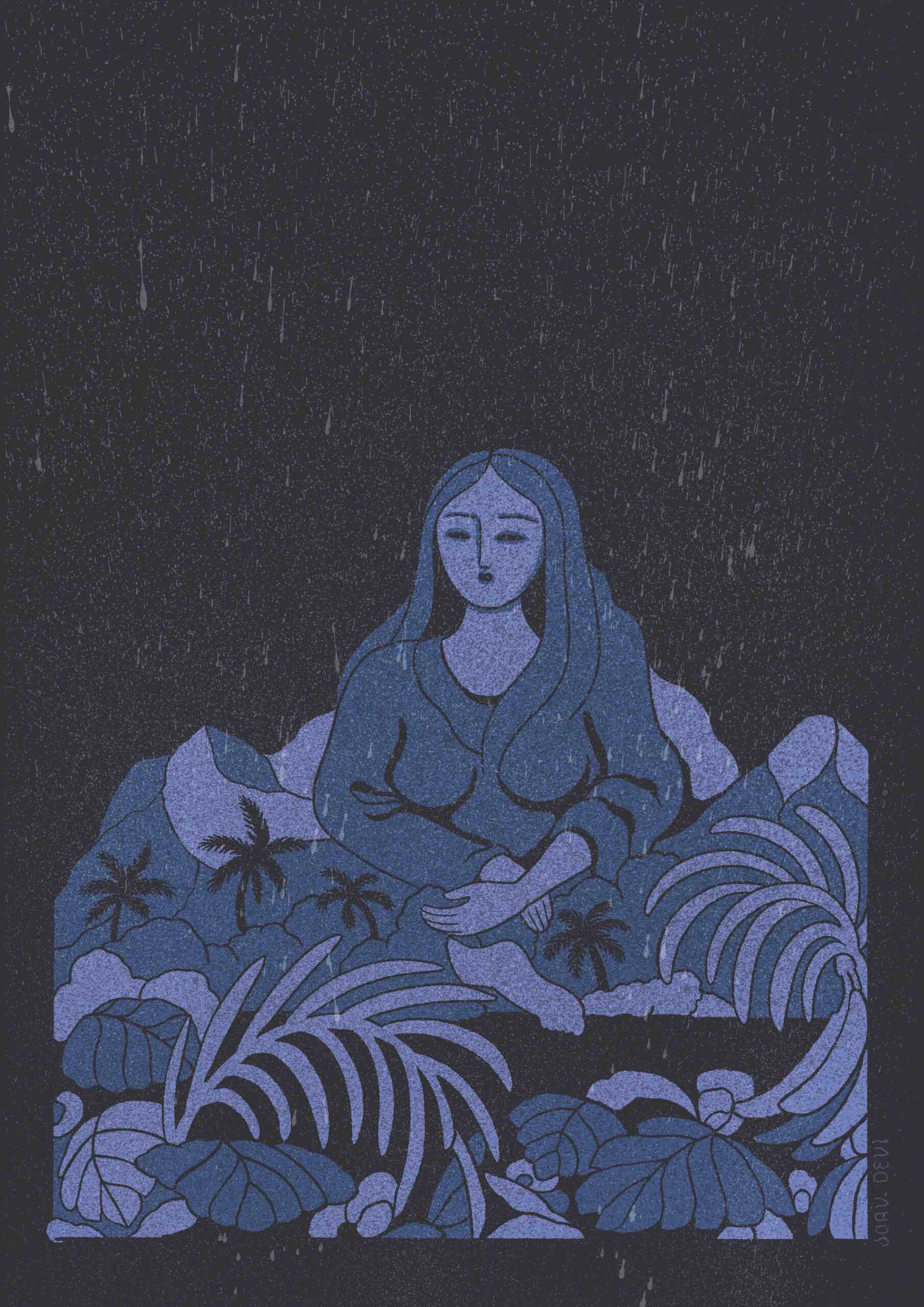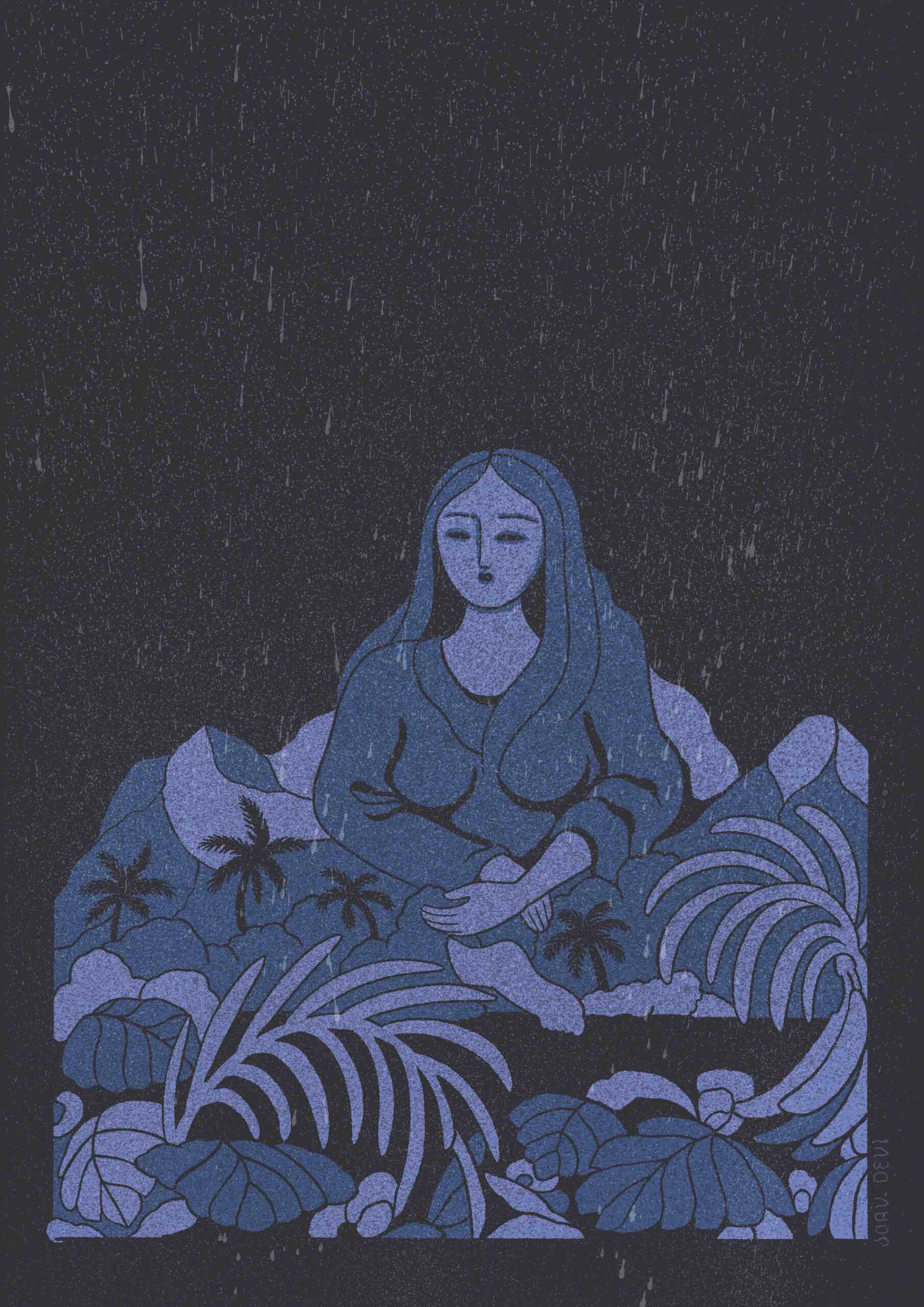 [The image above, Mantra for the desolate by Joav Devi, is available in print here at Uppskera listamarkaður.]
Adding to the mix of mental health issues, anxiety and doubts regarding study progress and its affect on students' financial status is draining, whether they have student loans on their backs or are part of the rental market. The council has advocated for students being provided with permanent financial security as well as emphasising their involvement in decision being made within the government on their behalf. One of the main claims from the Council is to guarantee the students' right to unemployment benefits, again. The fact is that a percentage of students' payroll goes to unemployment insurance fund, which is the case for all working people in Iceland, and until 2010, students were entitled to unemployment benefits during study breaks. By restoring their rights it would simply provide them the assistance they have already earned. According to the government they are lacking data on the students' disadvantage on the labor market and therefor the Council has by their own initiative been collecting such data. The claim for improvements has so far been met with closed doors by authorities, even though the student movements have come prepared for the game.
Students are still denied access to funds to which they are entitled and at the same time the student loan system is neither equipped nor able to serve it's purpose as an equaliser providing students support.
This is their reality, the students' reality. The factors affecting their health, social status and economy are various and they go hand in hand as we have seen during the pandemic. Students encounter multiple problems and despite repeated hints they are left to fend for themselves because the governmental actions do not include reflection on their diverse needs and circumstances. So I ask myself, if there are no reactions during the greatest urgency, when will there be?
— — —
The author is the president of the Student Council at the University of Iceland and a students' representative on the University council.
— — —
Styrkir þú Vía?
Vía treystir á þitt framlag. Með því að styrkja Vía tekur þú þátt í að halda uppi miðli sem lætur sig jafnrétti og fjölbreytileika varða.
Vía, áður þekkt sem Flóra útgáfa, hefur verið starfandi í 3 ár fyrir gagnrýna lesendur sem langar að kafa undir yfirborðið á marghliða samfélagsumræðu út frá jafnréttissjónarmiðum. Vía hefur frá upphafi fjallað um aðkallandi málefni líðandi stundar og birt fjölda einstakra pistla sem hafa varpað ljósi á ójöfnuð, ójafnrétti, fordóma, íhaldssemi og ofbeldi sem finna má á öllum stigum samfélagsins. Við leggjum áherslu á að upphefja frásagnir þeirra einstaklinga sem valdakerfi fara hvað verst með og valdefla raddir fólks með lifaða reynslu.
Hvert einasta framlag, stórt eða lítið, gerir okkur kleift að halda uppi gagnrýnni jafnréttisumræðu og er ómissandi fyrir áframhaldandi starf Vía.
Styrkja Vía
** Kíktu við á
Uppskeru
, listamarkaðinn okkar **