Human beings have worn clothes since the beginning of civilisation. At first, it was to protect the body from the forces of nature, but soon it began to be used for differentiation. The clothes alone could be an indicator of a person's status in society and still is.
Looking back, it was not only important for women to wear certain clothes; it was important to everyone. Everybody wanted to belong to a certain group in society and still do. Then, the focus on women's and men's fashion was more or less the same. Today, however, it is a different story, where women are the biggest target market of the clothing industry.
The industrial revolution is to blame for many of today's problems, including the mass production of clothing. When the clothing factories started to arrive on the scene, it was possible to sew enormous amounts of garments at once. The mass production of clothing led to clothes becoming cheaper, and thereby more accessible to the masses. As a result of this mass production, more clothing were produced than the public needed. This could have been a turning point for the clothing industry, as it realised the need for advertising clothes as something that is indispensable for us.
Accordingly, one could argue that men in positions of power had a decision-making authority to control what was desirable to wear and what not.
In that way, they governed women's fashion. Women began though quickly to challenge them and wanted more diversity in clothing, as can be seen when looking back on the last century.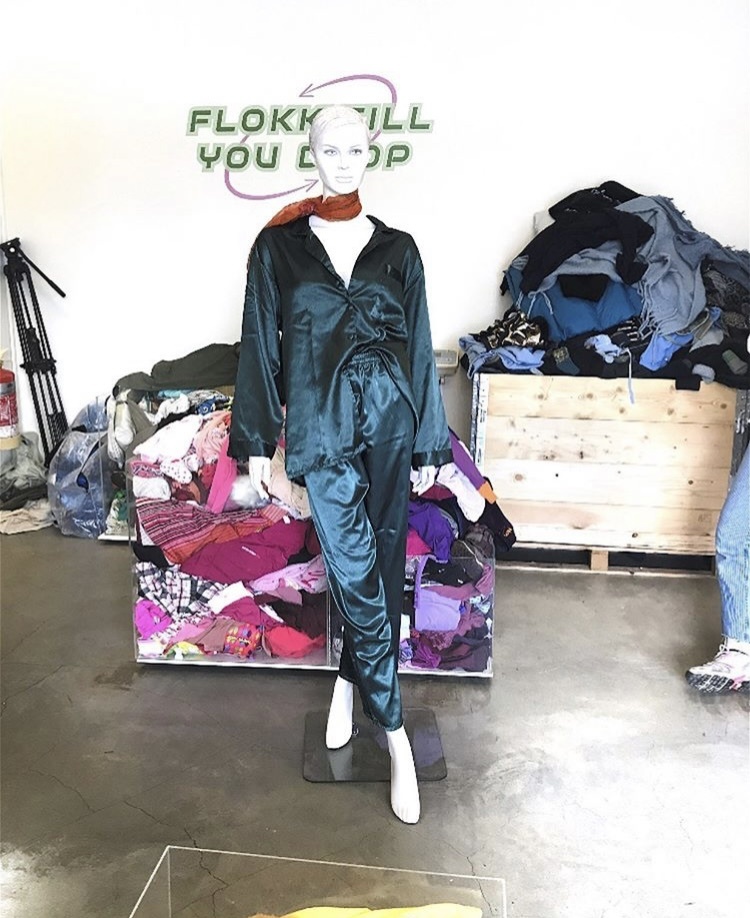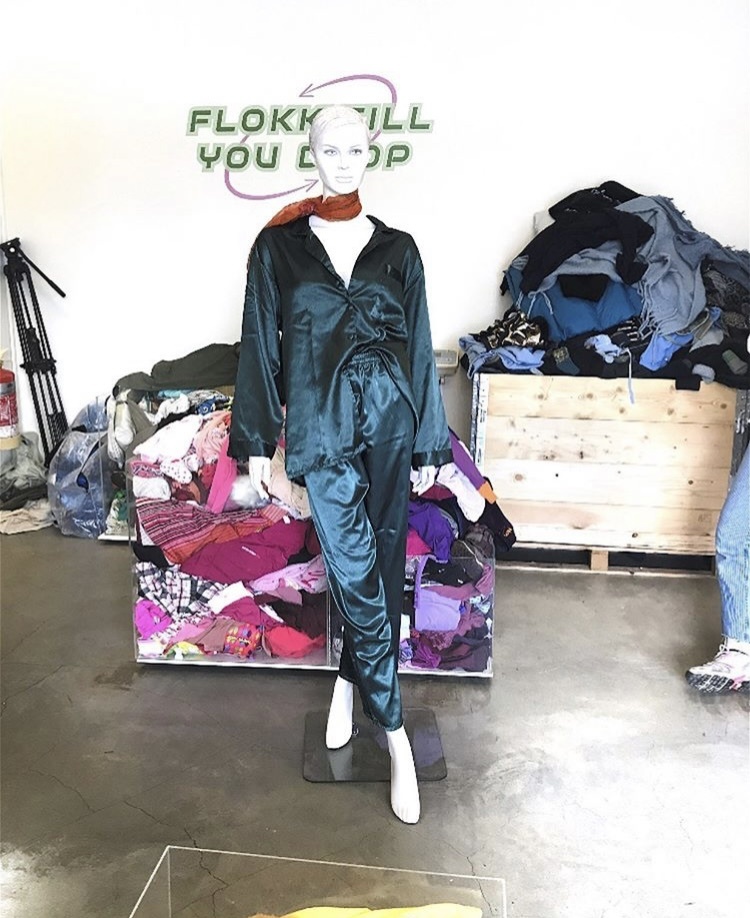 The position of women working in the fashion industry in the developing countries is horrendous. The main reason for this is their working condition, which is mainly due to the fast fashion industry. The workers' health problems and diseases can be traced back to their working conditions. The production sites are usually in unsafe mouldy buildings where the workers risk breathing in toxic substances. Many people wonder which companies are the ones exploiting the indigence of their workers.
Unfortunately, there are way more companies culpable than we realise; the vast majority of the fast fashion chains, the big clothing stores and their sister companies are amongst them.
Despite the fact that companies produce and market few garments at their store as sustainable, it is not enough and the math doesn't add up. How can a sustainable garment be mass produced by women in the developing countries after the eco-friendly fabric is woven in another country, shipped to Europe, and it still costs 2.900 ISK? In most cases, new clothing lines arrive in stores each week and by that, they are implying that the clothes they sold last week are already outdated. It is a vicious circle that is hard to break out of.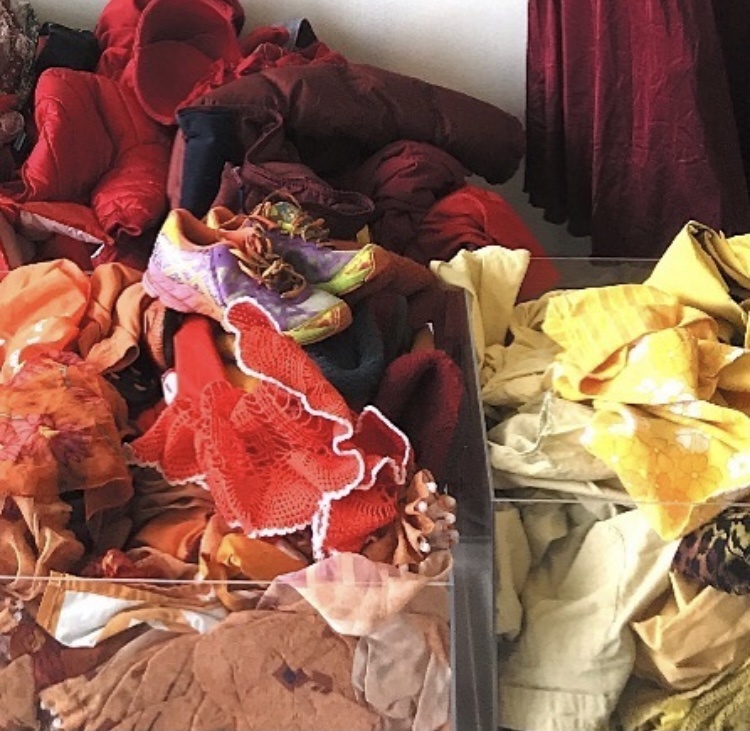 Fashion is simple psychology. They who wear the newest fashion appear to be in a better position within society. Fashion is in fact just an idea, an idea about wealth and prosperity. Everybody wants to be seen as doing great, being happy and healthy, although the reality of things may look different. After being on social media for a few years, we have discovered this deception. We are more enlightened than ever about our world and ourselves. We know that appearances are not all they appear to be, and we know that people paint a glamourised picture of themselves. Despite this information flow, we can still be deceived by the fashion industry.
If a star appears on the red carpet in the same dress as last year it is newsworthy. The media publish articles about how terrible it is to be shown wearing the same outfit twice, maybe she isn't as rich and nice as before. This is how the society forms women and it manifests in consumerism. We avoid wearing the same outfit twice on social media, parties or even in public. Sometimes an item of clothing is only used once before it is thrown in a clothing bin. We are simply avoiding being ostracised. It is therefore important to be aware of this vicious circle and this distortion if we want to be in fashion.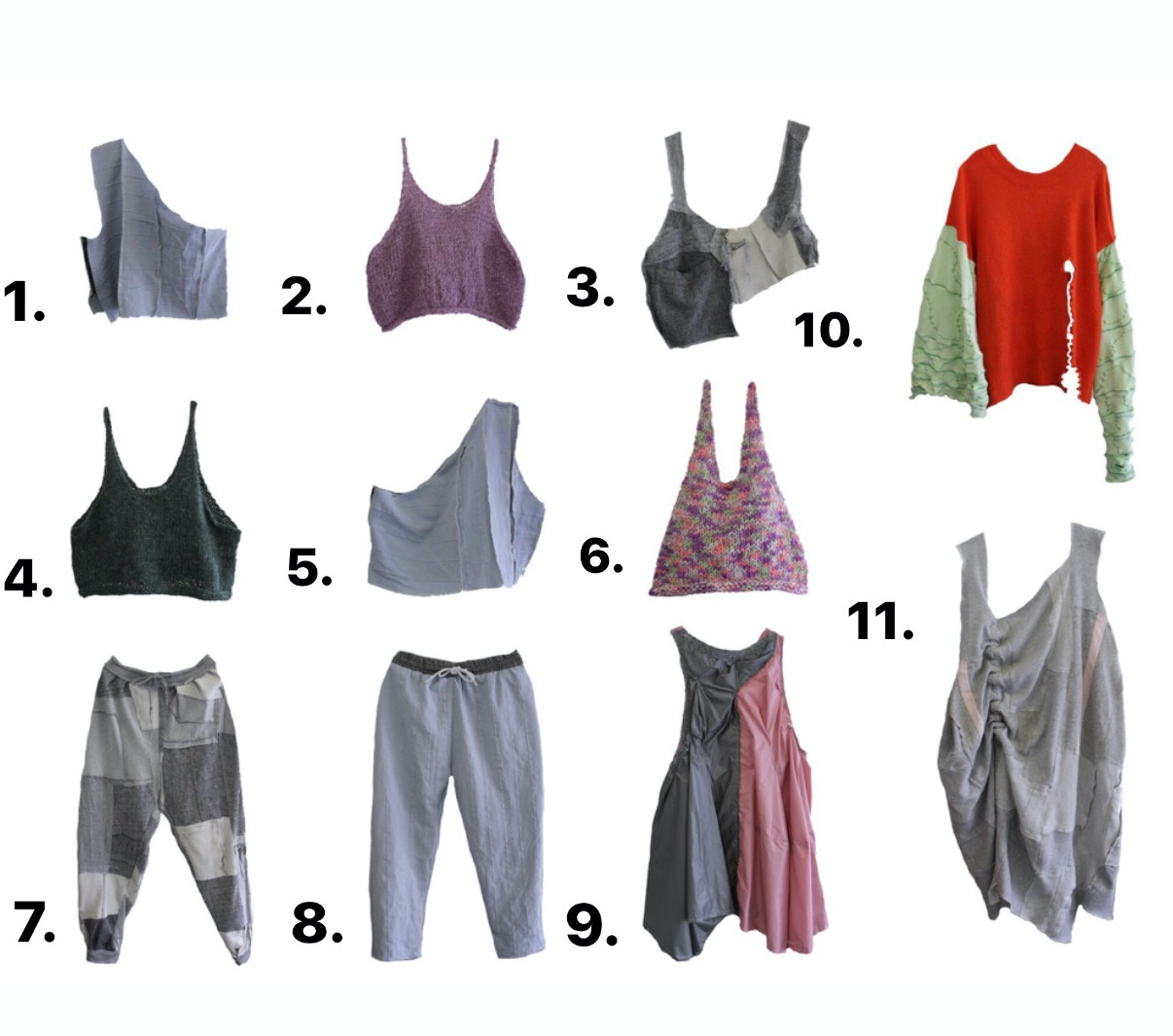 Modern fashion doesn't have to be about always buying new things, having a lot of clothes and regularly changing the wardrobe. It is about using the clothes we already have. The amount of mass-produced clothing has become too much. Therefore, we don't have to produce more clothes, there is already plenty of clothing and we should use them way more.
We need to start using each clothing as much as we can, fix them up when needed, take good care of them and if we absolutely need something new, then buy it used.
Nobody is perfect and sometimes people need to purchase cheap mass-produced garments in a hurry, but we encourage people to be aware of their consumption and the consequences it has.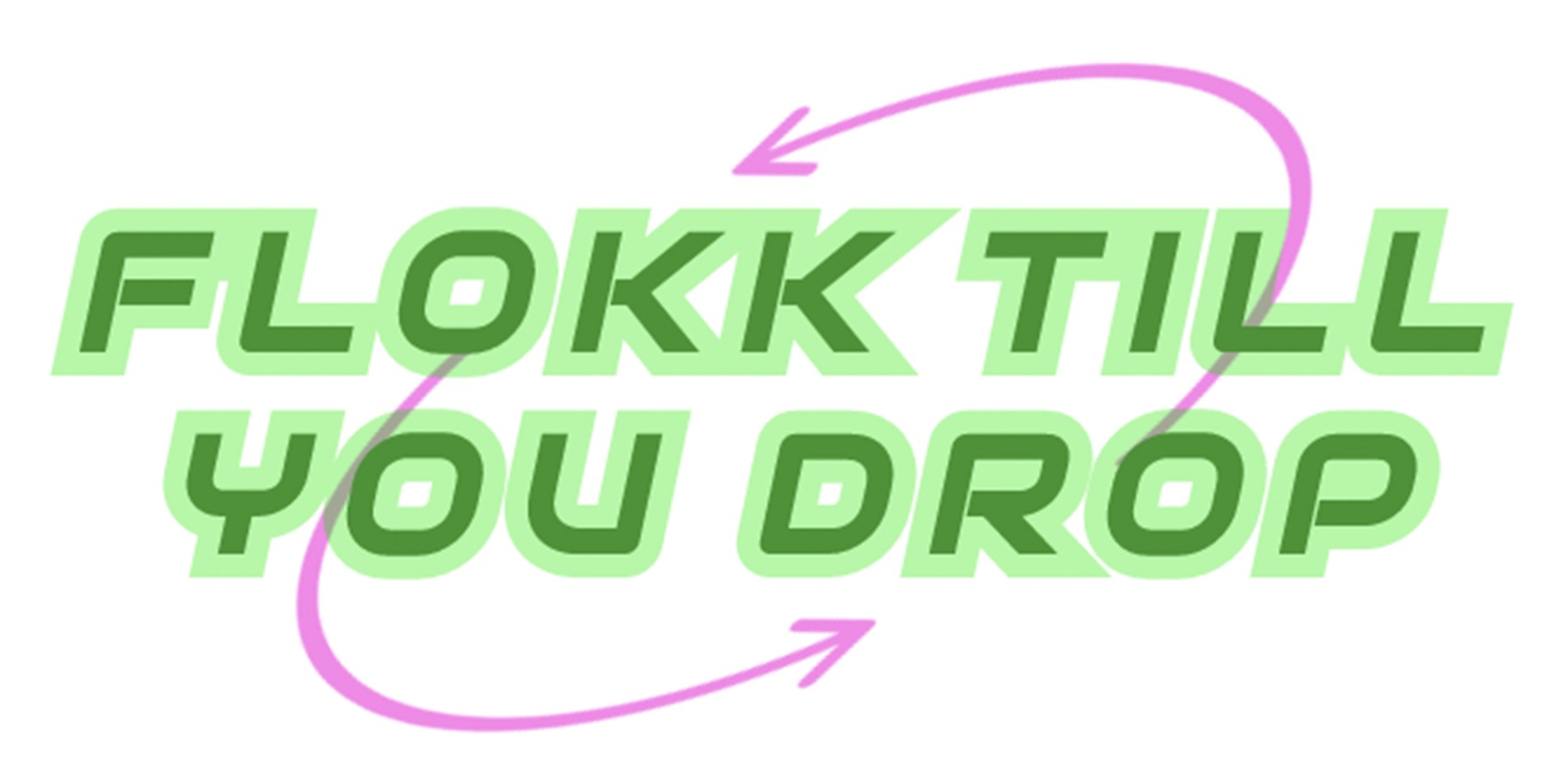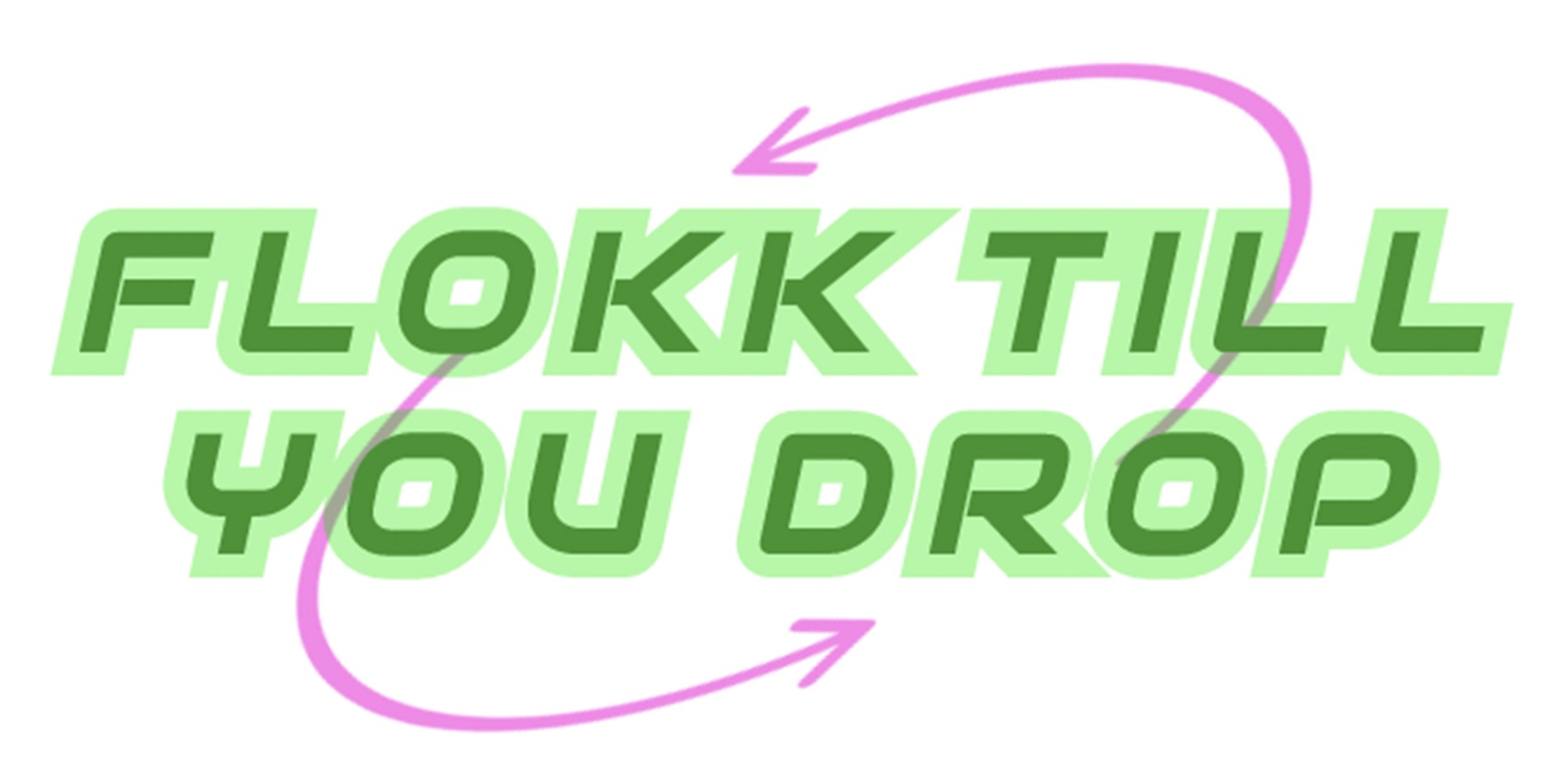 Simple advice from the women of 'Flokk till you drop' ("flokk" in Icelandic refers to recycling):
• Find your personal fashion style! Wear the clothes that make you feel good and you are confident in. Don't buy the neon-green pleather pants that fall out of fashion a month after you buy them. Except of course if you know you are going to wear them a lot.
• Repair the tears in your pants! If a hole appears, sew a patch that will cover the hole. That way you can use the pants even longer and they become unique as a result.
• Wash your clothes less often at lower temperatures! Your clothes will last longer when washing them more rarely at a lower temperature.
• Find a new function for outworn clothes! If a garment is outworn and cannot be fixed, use it for something new. You can for example cut sheets into rags, sew dresses from bedding, change a shirt to a swimming bag and make a teddy bear out of socks. The possibilities are limitless.
• Buy used clothes! We can recommend stores such as the Red Cross shops, ABC children's aid, Hertex, Basarinn, Spúútnik, Wasteland, Extraloppan, Barnaloppan and more.
You can follow us on Facebook and our Instagram page, 'Flokk till you drop', if you want to know more about certain issues. There we examine the fashion industry and dissect the personal clothing consumption of Icelanders.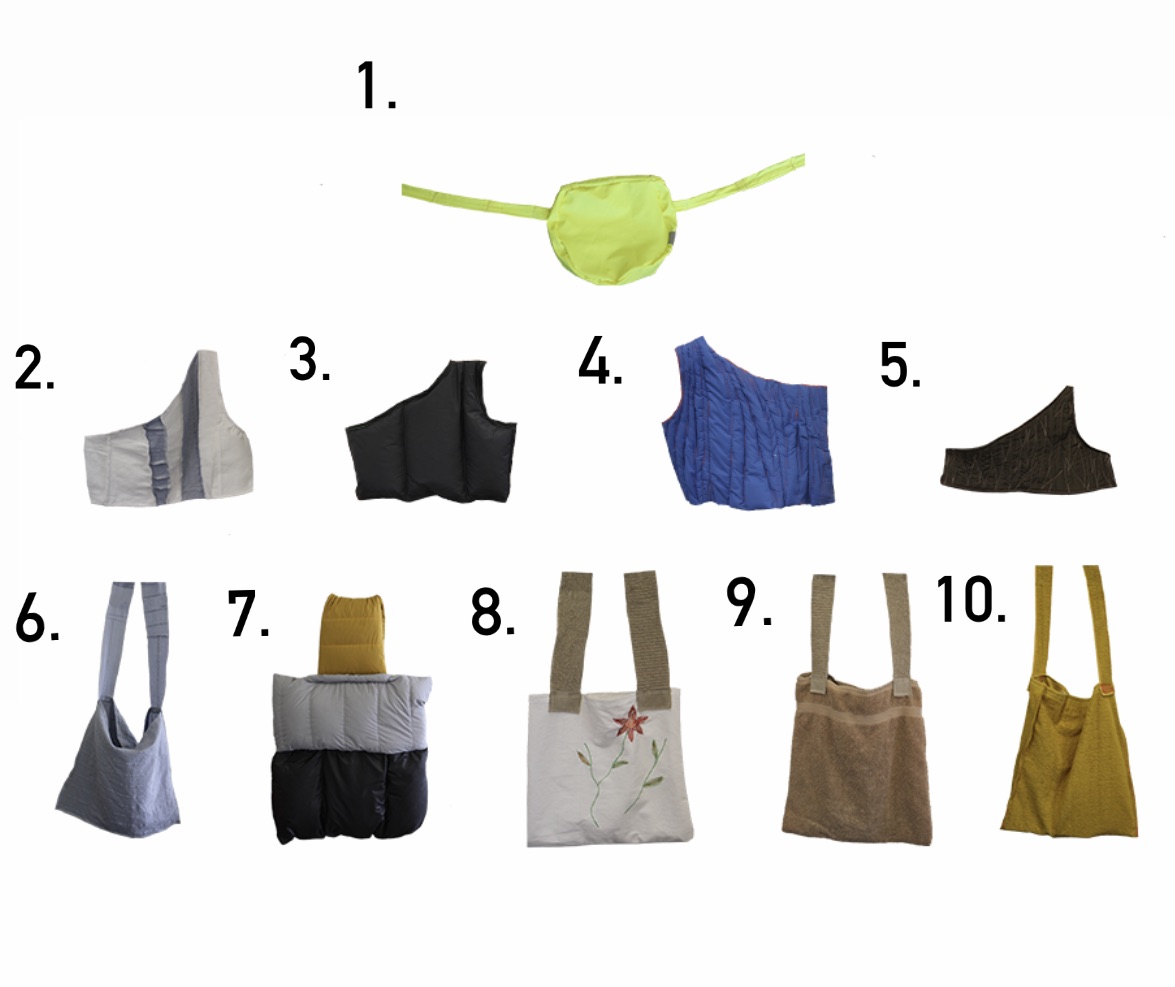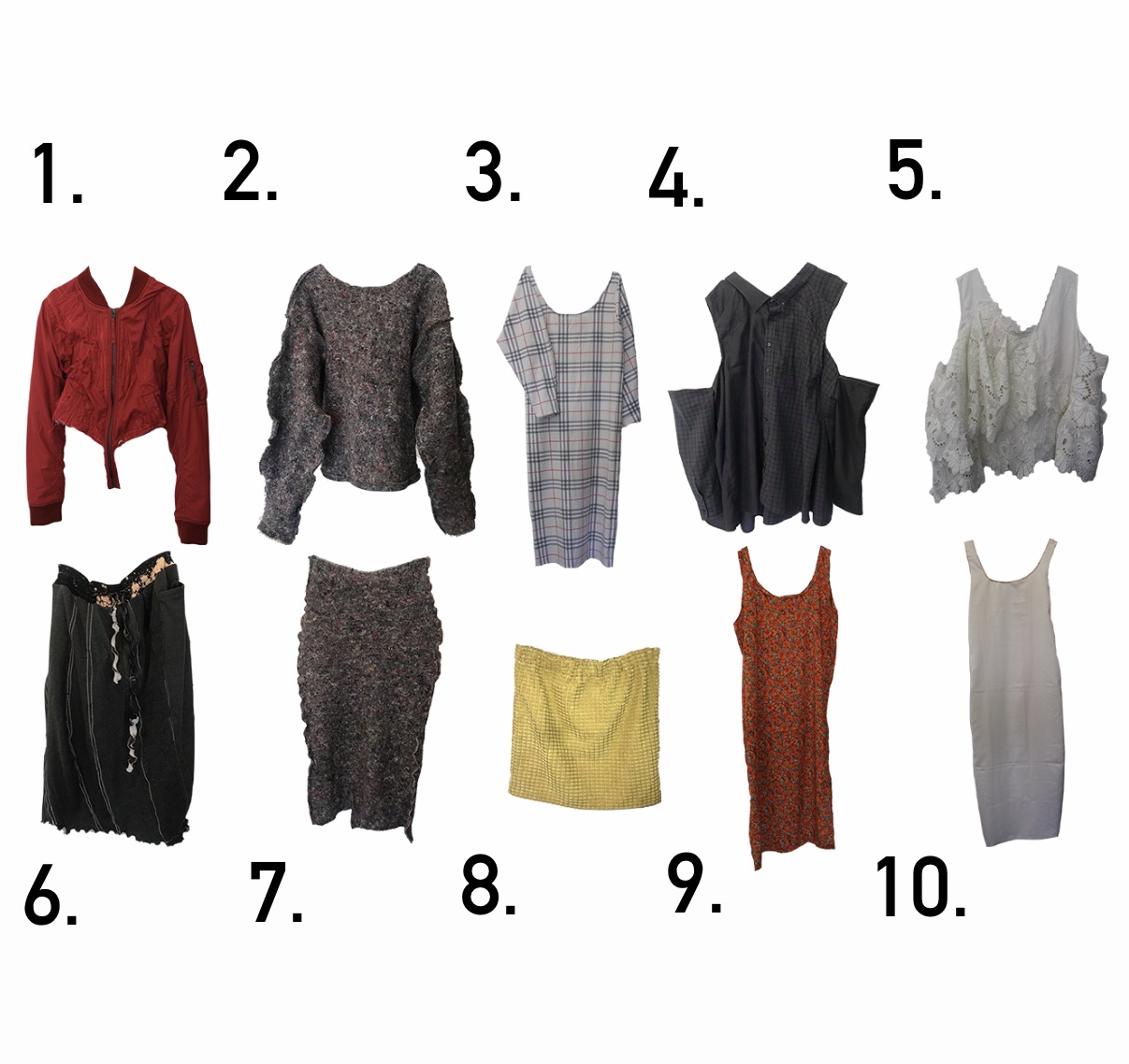 — — —
Styrkir þú Vía?
Vía treystir á þitt framlag. Með því að styrkja Vía tekur þú þátt í að halda uppi miðli sem lætur sig jafnrétti og fjölbreytileika varða.
Vía, áður þekkt sem Flóra útgáfa, hefur verið starfandi í 3 ár fyrir gagnrýna lesendur sem langar að kafa undir yfirborðið á marghliða samfélagsumræðu út frá jafnréttissjónarmiðum. Vía hefur frá upphafi fjallað um aðkallandi málefni líðandi stundar og birt fjölda einstakra pistla sem hafa varpað ljósi á ójöfnuð, ójafnrétti, fordóma, íhaldssemi og ofbeldi sem finna má á öllum stigum samfélagsins. Við leggjum áherslu á að upphefja frásagnir þeirra einstaklinga sem valdakerfi fara hvað verst með og valdefla raddir fólks með lifaða reynslu.
Hvert einasta framlag, stórt eða lítið, gerir okkur kleift að halda uppi gagnrýnni jafnréttisumræðu og er ómissandi fyrir áframhaldandi starf Vía.
Styrkja Vía
** Kíktu við á
Uppskeru
, listamarkaðinn okkar **
‹
›